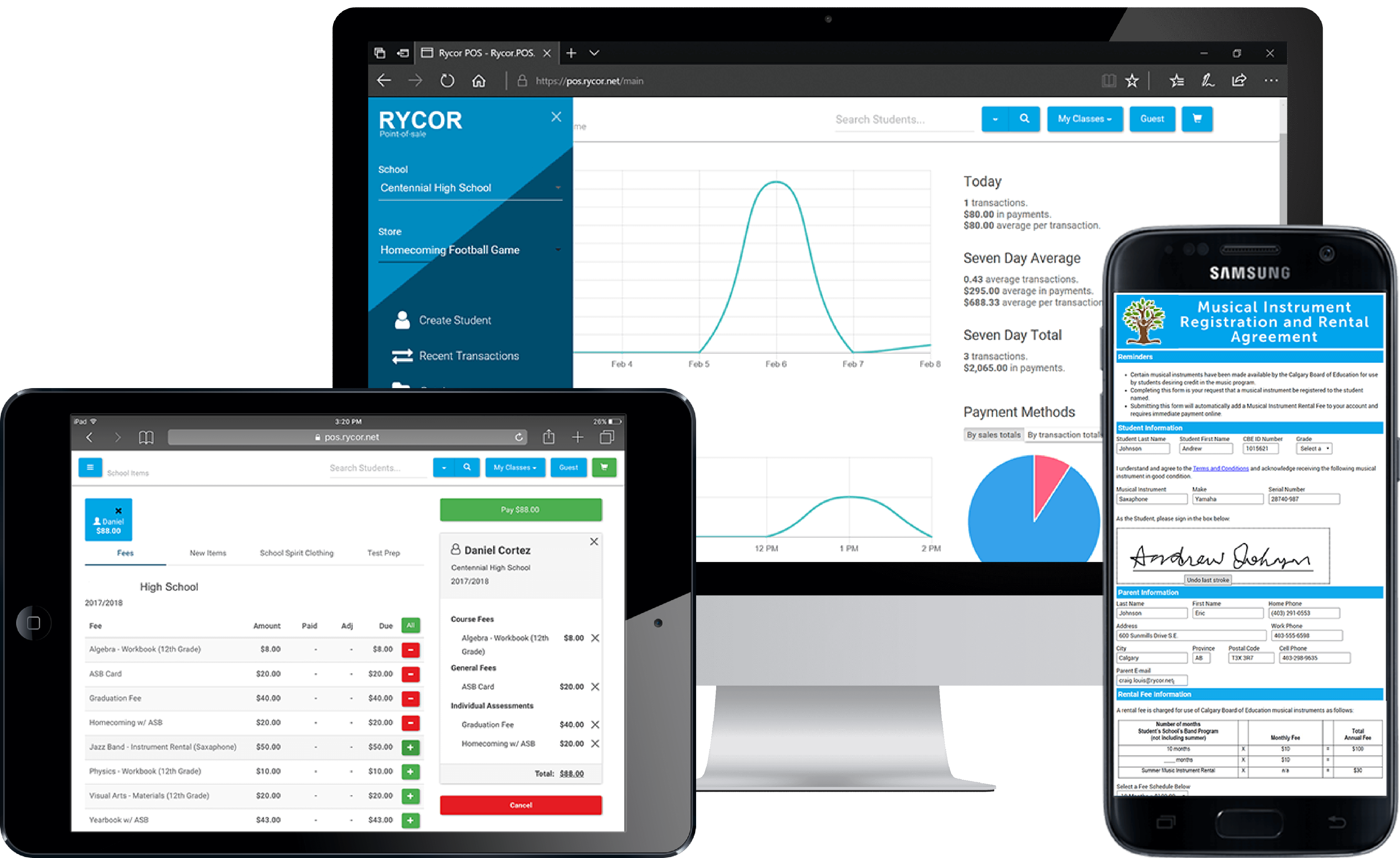 By filling this form, you can:
Book a demo
Learn about our solutions
Learn about our processes
Learn more about our company
Learn how RYCOR can help your district
Tell Us How We Can Help You
We customize our offering to your needs.
What Our Clients Say About Us
Read their Success Stories
The system is awesome. Flawless. Collecting payments and managing events have never been easier using RYCOR's Advanced Forms.
- Elaine Williams, Pasco County Schools – Land O'Lakes, Florida, USA
RYCOR Asset Tracking has REVOLUTIONIZED our textbook rental process by eliminating handwritten receipts and reducing the amount of cash and checks handled by our staff.
- Christi C, Carmel Clay Schools – Carmel, Indiana, USA
Literally, tasks that used to take months have been reduced to just a few hours. I can also say that the secretaries at the building levels love it too.
- Karen Hobson, North Lawrence Community Schools – Indiana, USA
View All ›